What is Team PRP and How Does It Benefit Me?

Good questions. Let's start by defining the name. First, "PRP" is an acronym for Premium Recycled Parts. And "Team PRP" is a nationwide network of independently owned automotive recyclers with millions of quality used and remanufactured auto parts in stock – ready for delivery to discerning customers who value a dollar.
Every Team PRP member is required to uphold specific standards and practices. Here are some of the benefits you gain by dealing with Auto Parts of Shelby, a proud Team PRP member:
WARRANTIES
Our warranties are some of the strongest in the business.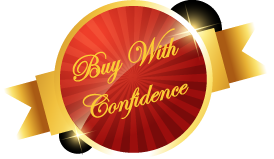 Every part we sell is covered by our standard 90-Day Warranty* at no extra cost to our customers. If you purchase a part from us and your part fails within 90 days of purchase, return it to us and receive an exchange part or full credit toward your next purchase at Auto Parts of Shelby. What's more, for our customers who want even better coverage, we offer the opportunity to purchase Silver (6-month), Gold (1-year), or Platinum (5-year) Extended Warranties*. And as you may have already heard, our awesome Remanufactured Engines & Transmissions come with a fabulous 3-Year/100,000-Mile Parts and Labor Warranty* included.
*Some conditions and limitations may apply. Ask your salesperson for details.
NATIONWIDE STANDARDS
Each Team PRP member uses an identical quality assurance program based on ISO 9000 standards. The result is a nationwide label that delivers consistently high quality parts and maximizes consumer, mechanical repairer, collision center, and estimator confidence. If we don't stock the part you need on site at Auto Parts of Shelby, rest assured that any parts we get from our Team PRP partners will also be excellent quality and carry the same superb warranties.
REDUCED CYCLE TIME
Team PRP members ship and deliver parts faster than our competitors. All Team PRP members share inventories regionally and nationally, with a nationwide delivery system that is both fast and dependable. Immediate parts availability throughout our extensive network and a 24-Hour In-Stock Shipping Policy ensure our customers get what they need quickly.
NO SUPPLEMENTS AND NO SURPRISES
We pay any supplements on our parts and communicate with the estimator and repairer so there won't be any surprises.
CONVENIENCE
Your call, fax, or e-mail will guarantee a quick response from one of our expert sales staff.
QUOTE GUARANTEE
Our quotes are guaranteed a minimum of 7 days. If the part we quoted has been sold to another customer, we will do our best to find you another part at the same price. Finding that replacement part is based on availability, of course.
NO-HASSLE RETURN POLICY
We have a 30-Day, No-Hassle Return Policy.
REMANUFACTURED ENGINES AND TRANSMISSIONS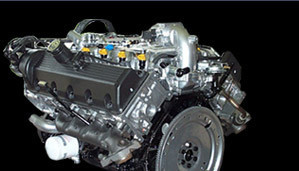 We offer Team PRP branded remanufactured engines and transmissions. These products are manufactured under the strictest of standards. Our 3-Year/100,00-Mile Parts and Labor Warranty* attests to the superior quality of these remanufactured engines and transmissions.
*Some conditions and limitations may apply. Ask your salesperson for details.
ENVIRONMENTALLY FRIENDLY
Re-using auto parts and recycling those parts that can't be re-used are great for our environment. Even most automotive fluids can be re-used or recycled.  For example, at Auto Parts of Shelby, we recycle certain automotive fluids by using them to heat our warehouse each winter.  In fact, as it turns out, about 95% of an end-of-life vehicle can be used or recycled!  Pretty awesome, huh?  And of course, that benefits us all.
Here's more about Team PRP, what it means to you, the customer, and what it means to our environment: