For over 60 years, the high quality remanufactured engines and transmissions that we sell have exceeded industry standards with same-as-new performance.
Here are some of the reasons that our remanufacturing partner has developed such a reputation for quality and reliability over the years:
QUALITY ADVANTAGE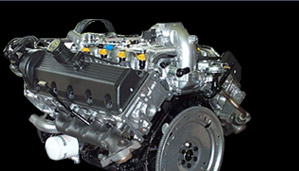 Engine air tested Cold run test Computerized air gapping No Welding
ASSEMBLY DC-torqueing of critical fasteners Variable lines-flexible-expandable-quick start End-of-line spin testing for oil flow, compression, and torque
MACHINING CAPABILITIES Six CNC horizontal machining centers Robotics CNC crankgrinder CNC honing
UNEQUALED QUALITY CONTROL ISO-9002, QS-9000, ISO-14000 Six Sigma Two coordinate measuring machines – the latest in deck and cylinder surface finish measuring equipment
APPLICATIONS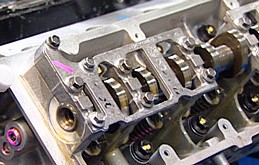 Ford GM Nissan Land Rover Chrysler Toyota Honda Marine
Because our high-quality remanufactured engines and transmissions are built to last with the latest technology available anywhere in the world today, we are able to confidently offer one of the best warranties in the business.  Our Warranty covers parts and labor as described in Remanufacturer's Limited Warranty for a period of 36 Months/100,000 Miles.  Yes, that's right.  36 MONTHS / 100,000 miles!
Auto Parts of Shelby is a proud Team PRP Member.