Brrrrrrrr.  It's that time of the year again, folks.  The shortest day of the year and the first official day of winter is known as the winter solstice.  This year the winter solstice fell on December 21.  If you haven't already winterized your vehicles, it's time to get that done.  A little care and preparation now may prevent a misfortune later.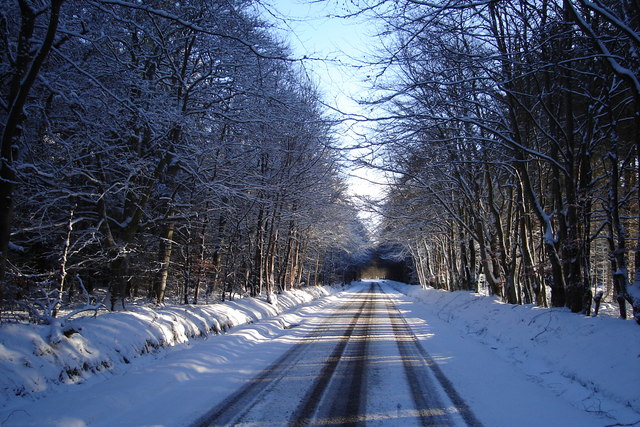 Let's discuss a few things you can do to make your vehicle safer for you and your passengers in the coming months.
Make sure your defroster and heater work properly.
Be sure your windshield is clear of all heavy frost, ice, or snow before turning on your windshield wipers.  Turning on wipers that are frozen to the windshield can result in damage to the wiper blades and windshield wiper motor.  You may want to keep de-icer handy for quick defrosting.
Note:  Remember to turn off your wipers when you turn off your vehicle.  That way your wipers won't automatically attempt to start when you crank your vehicle. 
Be sure you have good wiper blades installed.  Poor visibility in adverse weather conditions can be disastrous.
Be sure your windshield washer fluid reservoir is full and that you're using washer fluid that will not freeze.
Check your antifreeze.  Make sure it's full and that it is concentrated enough to protect you below the lowest temperatures you expect.  Add a higher concentration of antifreeze if needed.
Check your oil.  Often, lower viscosity oil is called for during colder weather.  Read your owner's manual and be sure to use the correct oil viscosity during the upcoming months.  If your oil is too thick, it can damage your engine.
Carefully inspect all your hoses and belts for wear.  Replace as needed.
Warm up your engine before you start driving.
Be sure to keep plenty of gas in your tank in case you get stranded and need to run your heater for an extended period.
Pack an emergency kit and keep it in your vehicle.  Be sure to include blankets.
If your vehicle is 4WD, verify that its 4WD is working properly.
Check your battery.  If its cranking power is marginal or if the battery is soon to be out of date, consider replacing it before it strands you.
Check your tires.  Confirm that you have sufficient tread for safely navigating wet or snow-covered roads.  Be sure all tires are properly inflated to the manufacturer's specifications.
Consider installing snow tires or all-season tires depending on the conditions where you will be driving.