Enter Our Contest to Win $100 CASH!
Someone will win $100 CASH from Auto Parts of Shelby on Wednesday, October 1,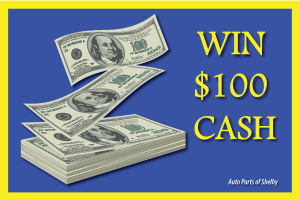 2014. If you're at least 16 years old, there's no reason that someone can't be YOU!
But don't put it off. The entry deadline is midnight EST on September 30, 2014.
Go to our Facebook page to get all the details.
Best of luck to everyone!